If you don't take care of your body... where will you live?

                 - Kobi Yamada
Thank you for visiting us at Ask For Acupuncture. We have served Red Deer and Central Alberta for over 11 years as an Acupuncture and Traditional Chinese Medicine clinic.
Key to our clinic, is our practitioners' desire to serve the Acupuncture and Traditional Chinese Medicine profession, educate themselves through world-class continuing education, and to bring this experience to the treatment room to provide the utmost results, through the highest standards.
ACUPUNCTURE FOR FAMILY WELLNESS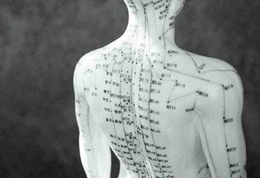 Many people may seek out Acupuncture and Traditional Chinese Medicine to help them, but many of those people aren't aware of how and why this medicine works. Everyone at our clinic, including the office staff and practitioners, can help you to understand why this rich and ancient art can help so many people.
Our philosophy, is to provide the highest quality of care while protecting the interests of our patients. This means, we will apply our expertise to your treatment, do extra research on your behalf, and hear your concerns. We will also inform you if we believe you would benefit more from seeing another professional. We have a great network of professional friends of whom we could ask of their services too!
We look forward to meeting you. From our friendly staff to the quality of care, we hope you will feel welcome and satisfied.
From our family to yours,
Lowell & Angel